Client:

Stockholms Bränneri
The gin shelf is growing quickly, and it represents both small scale manufacturers and large liquor companies. As a result, the design among the different brands was already diverse, making it hard for newcomers to stand out. The challenge was to look past existing liquor design and instead focus on conveying the local, small scale and quality values that were (and still are) so important for the Stockholms Bränneri success.

The crafted gin, flavoured with natural herbs and spices, was our main source of inspiration when we set to visualise the qualities of this dynamic startup. The dark bottle, cork cap, Scandinavian simplicity, and hand-written label together forms a perfect balance for a modern yet timeless gin packaging. The identity is furthermore supported through the old pharmacy inspired bottle, with its dark brown color keeping the flavor fresh and distinct.

Stockholm Bränneri's gin instantly caught the attention of Stockholmers and passionate gin lovers everywhere. Then, it reached the masses. The small batches sold out instantly and the bottle has since then become a symbol for high-quality gin as well as a nice interior element in the homes of many Swedes. And the story isn't over.
The gin shelf is growing quickly, and it represents both small scale manufacturers and large liquor companies. As a result, the design among the different brands was already diverse, making it hard for newcomers to stand out. The challenge was to look past existing liquor design and instead focus on conveying the local, small scale and quality values that were (and still are) so important for the Stockholms Bränneri success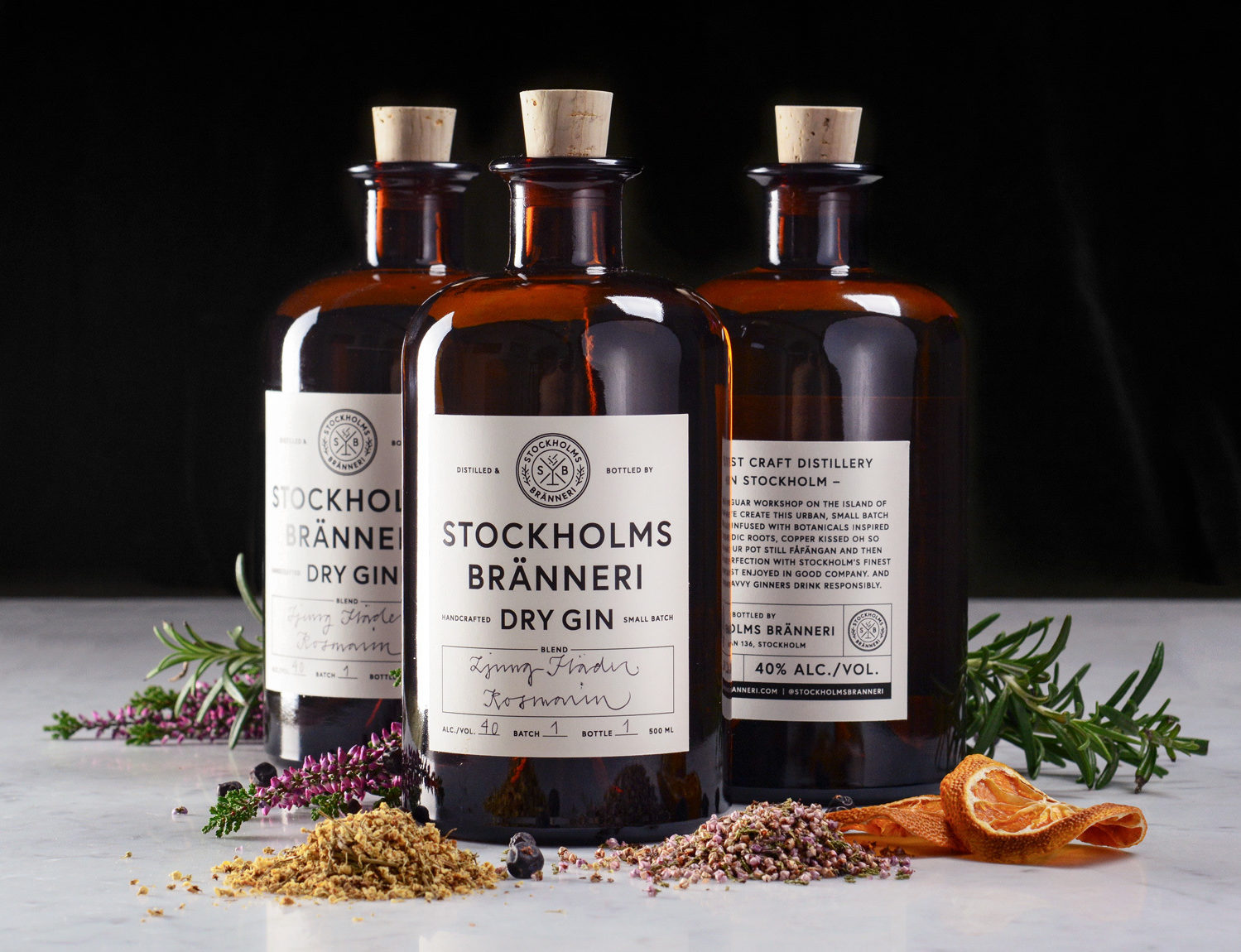 The crafted gin, flavoured with natural herbs and spices, was our main source of inspiration when we set to visualise the qualities of this dynamic startup. The dark bottle, cork cap, Scandinavian simplicity, and hand-written label together forms a perfect balance for a modern yet timeless gin packaging. The identity is furthermore supported through the old pharmacy inspired bottle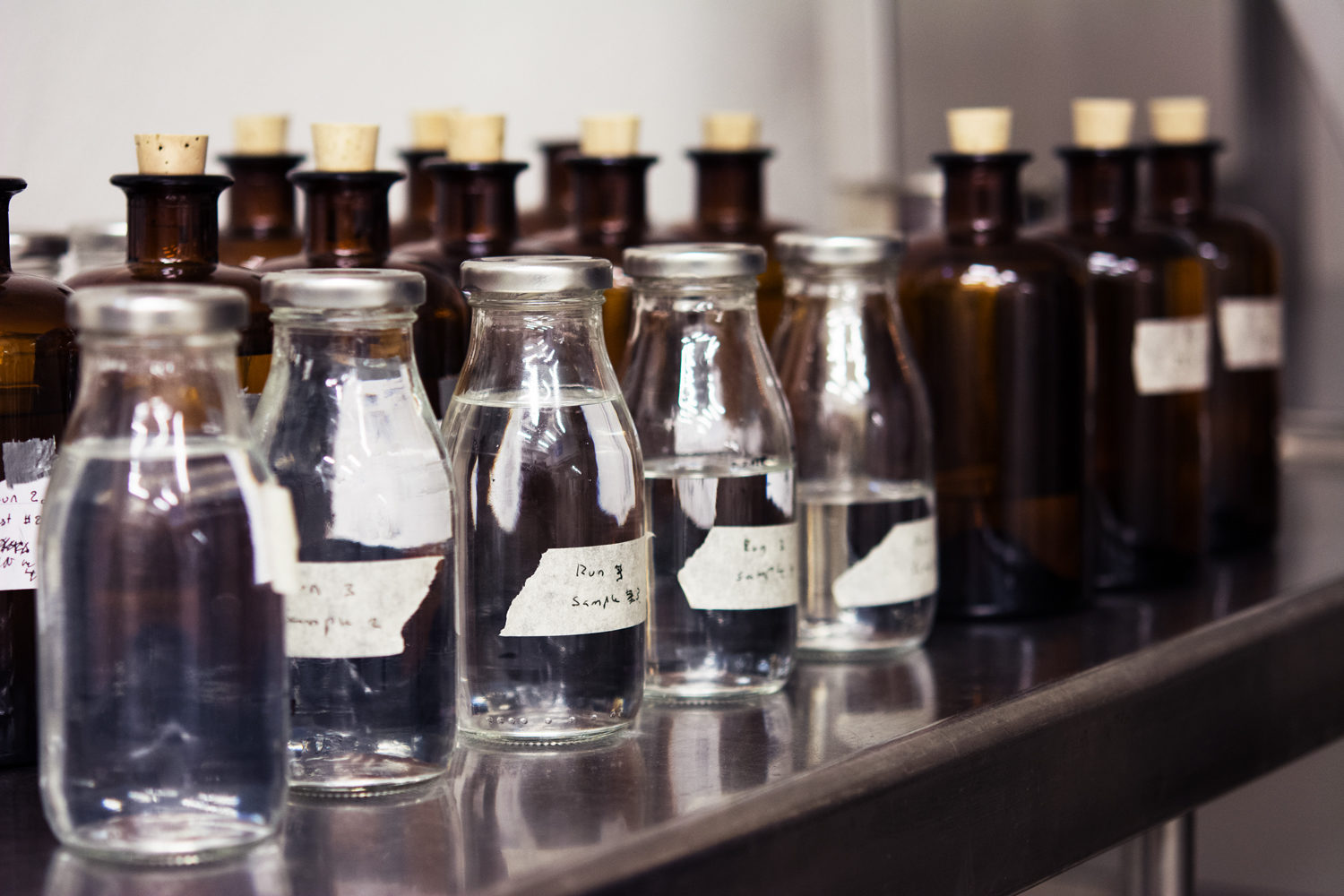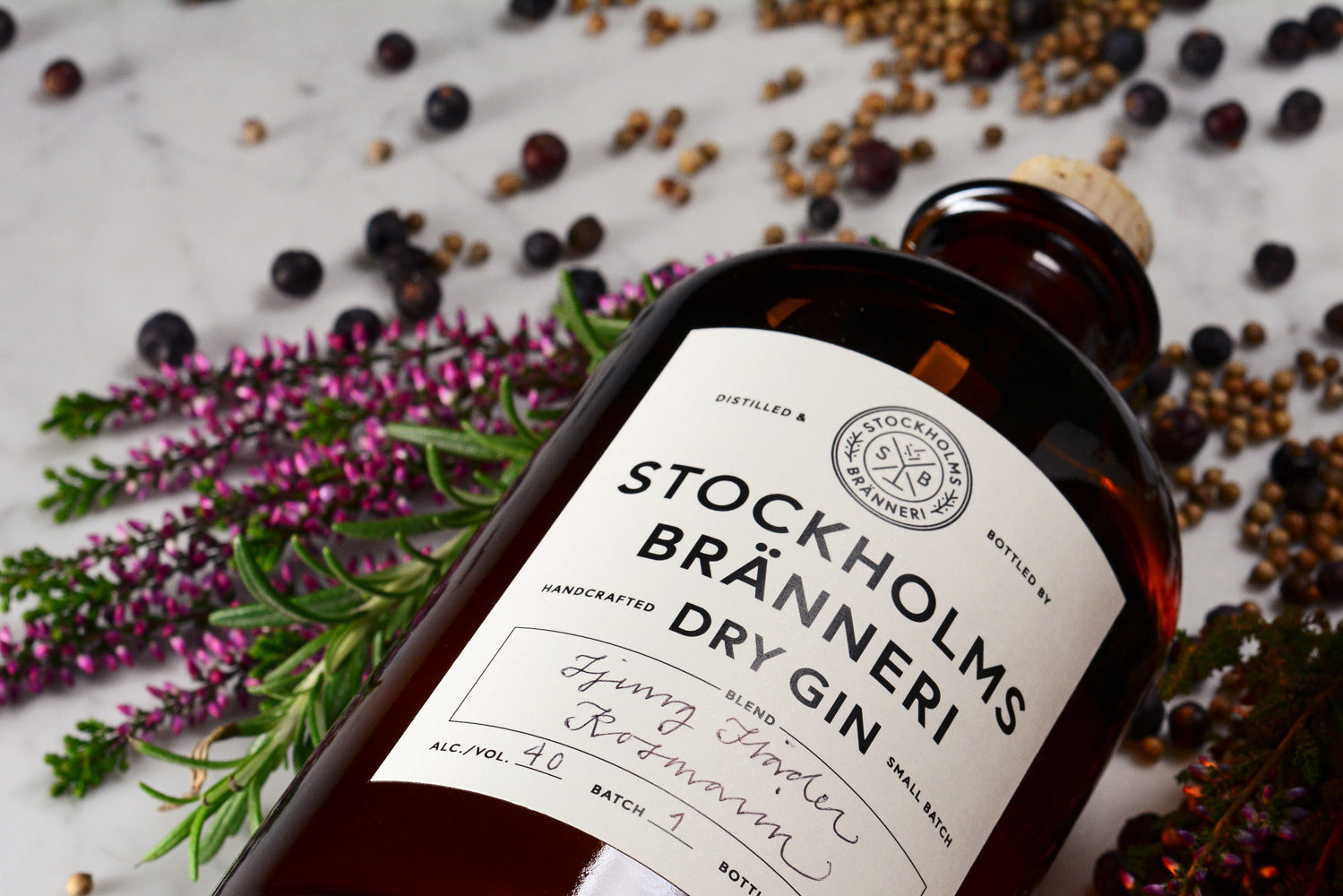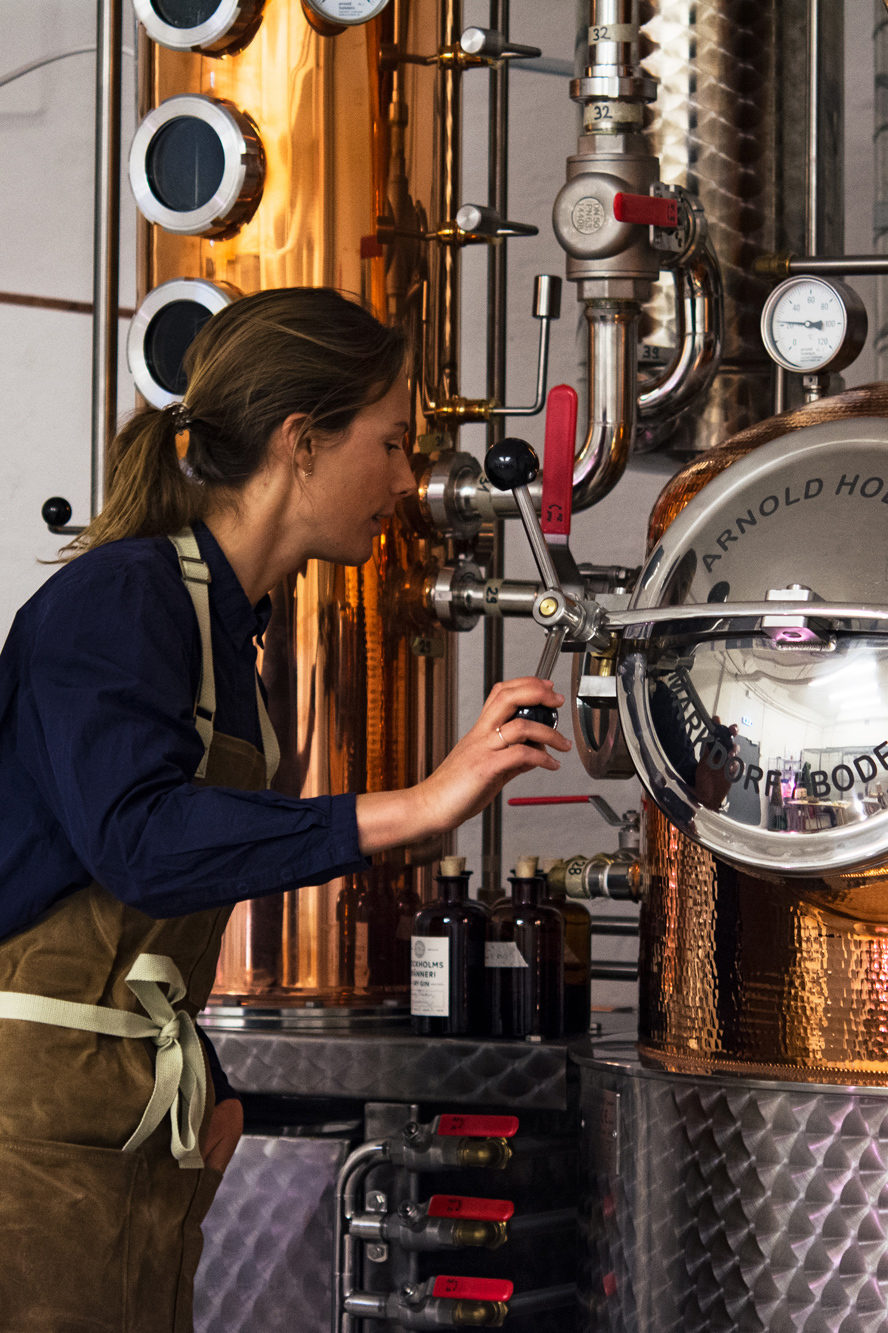 Stockholm Bränneri's gin instantly caught the attention of passionate gin lovers everywhere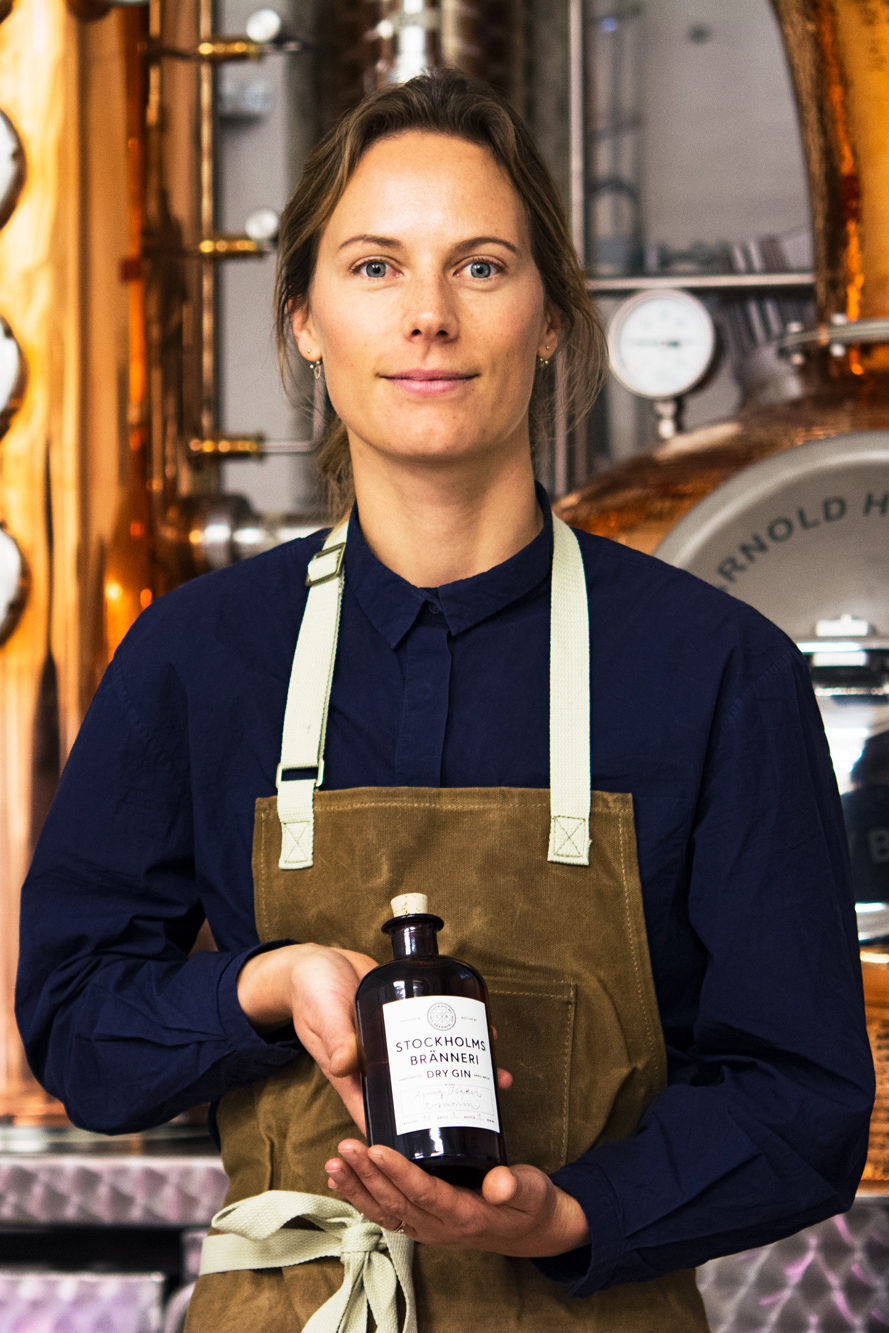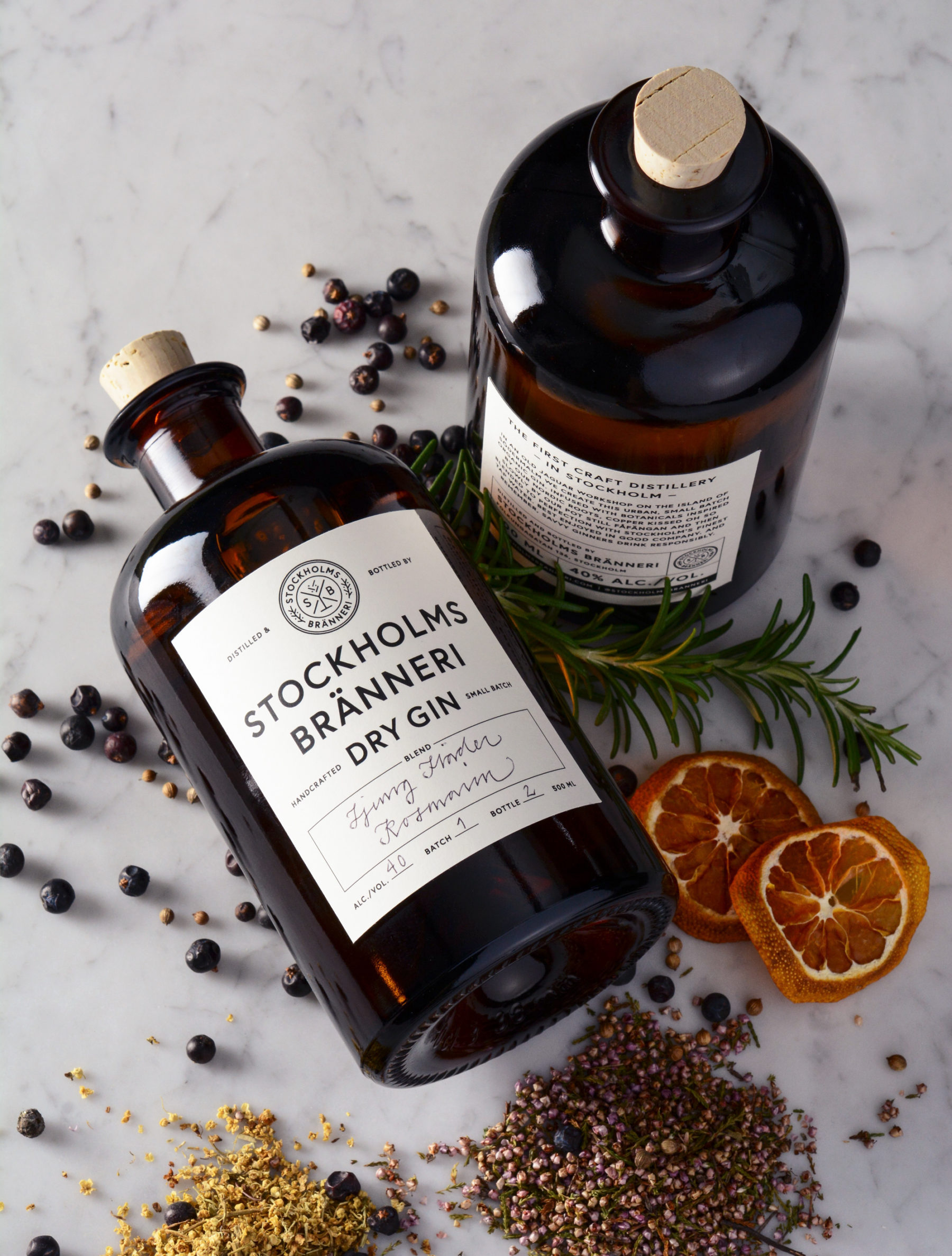 The small batches sold out instantly and the bottle has since then become a symbol for high-quality gin as well as a nice interior element in the homes of many Swedes. And the story isn't over