Category:

Brand Strategy
Brand Positioning
Brand Experience
Brand Identity
UX/UI Design
Bogart was the first of its kind in the small city of Tønsberg in Norway. The first fashion lifestyle store with a focus on unisex clothing in the heart of the city.
Since the beginning, Bogart has been pushing for innovative ideas with a burning commitment to explore new paths for lifestyle stores. After several years in the business, the time had come to reimagine what being a lifestyle store really meant for them, the shopping experience and their future brand.
We started off defining their new path, a new strategy, and exploring how they could stand out in the competitive markets, both in physical presence and online, better suited for people's shopping habits and interests. Their strength in the market has always been that when people come to the store, they want to stay. When interviewing people around the city, we found that people talk about Bogart as the "family" in town. A home away from home. Together with a passionate team from Bogart, we developed a new concept which would be visible and clear in any channel. Bogart was to become "the fashionable home".
Our outputs from this concept were to take form across the visual identity, storytelling in social media, tone of voice, down to the store itself. Being a home for fashion, lifestyle and people, we made some changes in the way we navigate inside the store. Since their focus on unisex is still going strong, we merged the two sections and made each room in the store into the rooms from a typical house. We're starting with outerwear in the hallway, moving on to the kitchen with lifestyle articles such as magazines, candles and interior; and finally to the living room, bedroom and bathroom. It was a rethinking of their whole store, to be an inspiring home for fashion, and a unique shopping experience.
The visual identity is designed to be easy in use, with a sophisticated wordmark accompanied by the recognisable shape of a house. The house shape is also used for signage and as a visual element in every channel. Their communication is all about taking their customers along to inspirational journeys all over the world, telling the stories from their hand-picked brands and collaborations. They share their experiences, impulses and relationships along the way – so the customers can feel like they are a part of the Bogart family.
The modern family
Their goal is to make their new store a place you want to be, whether you want to play table tennis with friends or want to look striking in a new outfit. A place where you can get continental inspiration over a cup of coffee and where you will always be met by a friendly face.
Go visit their online store and Instagram to follow their journey of inspiration!
Brand Strategy
Brand Positioning
Brand Experience
Brand Identity
UX/UI Design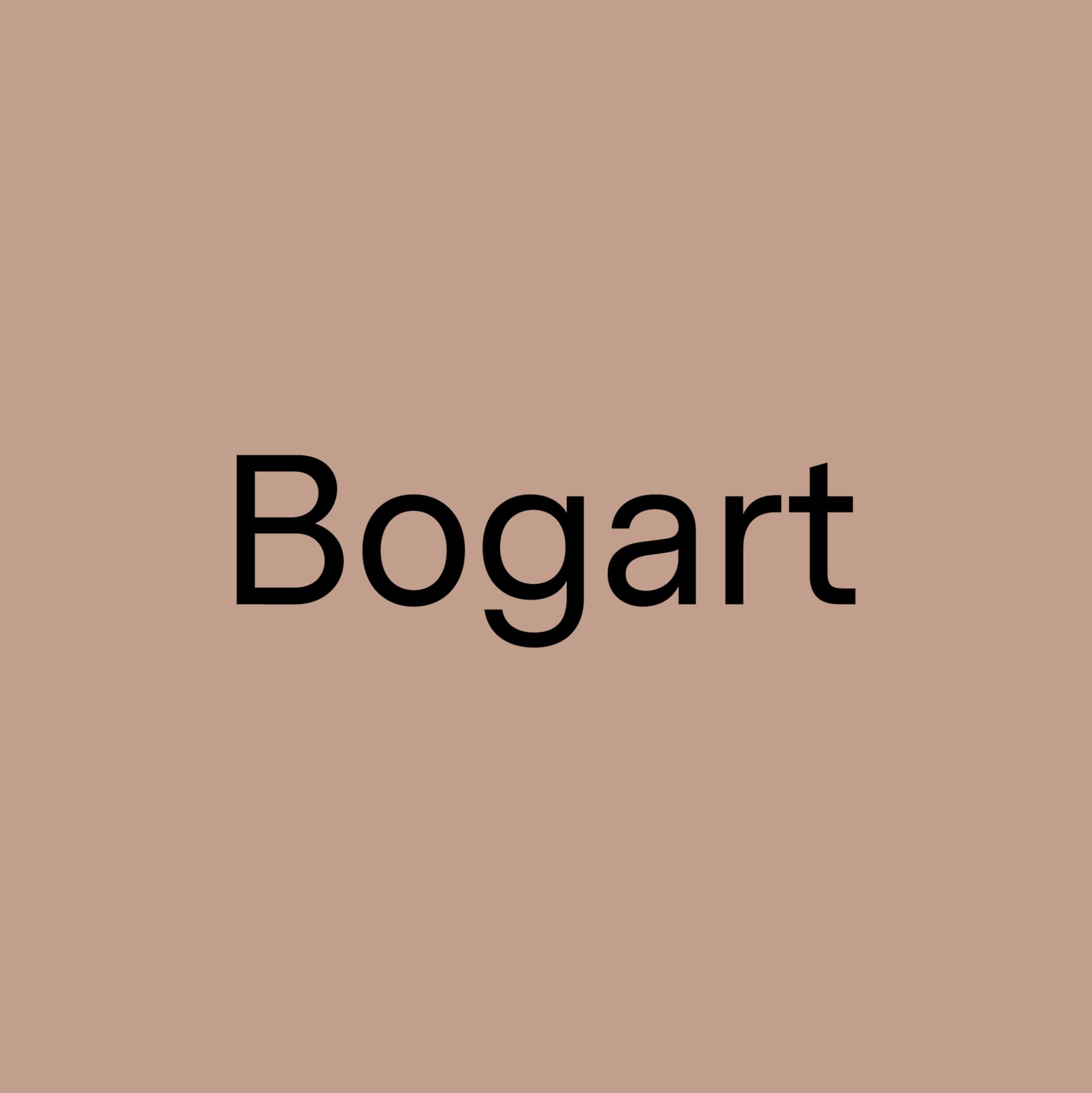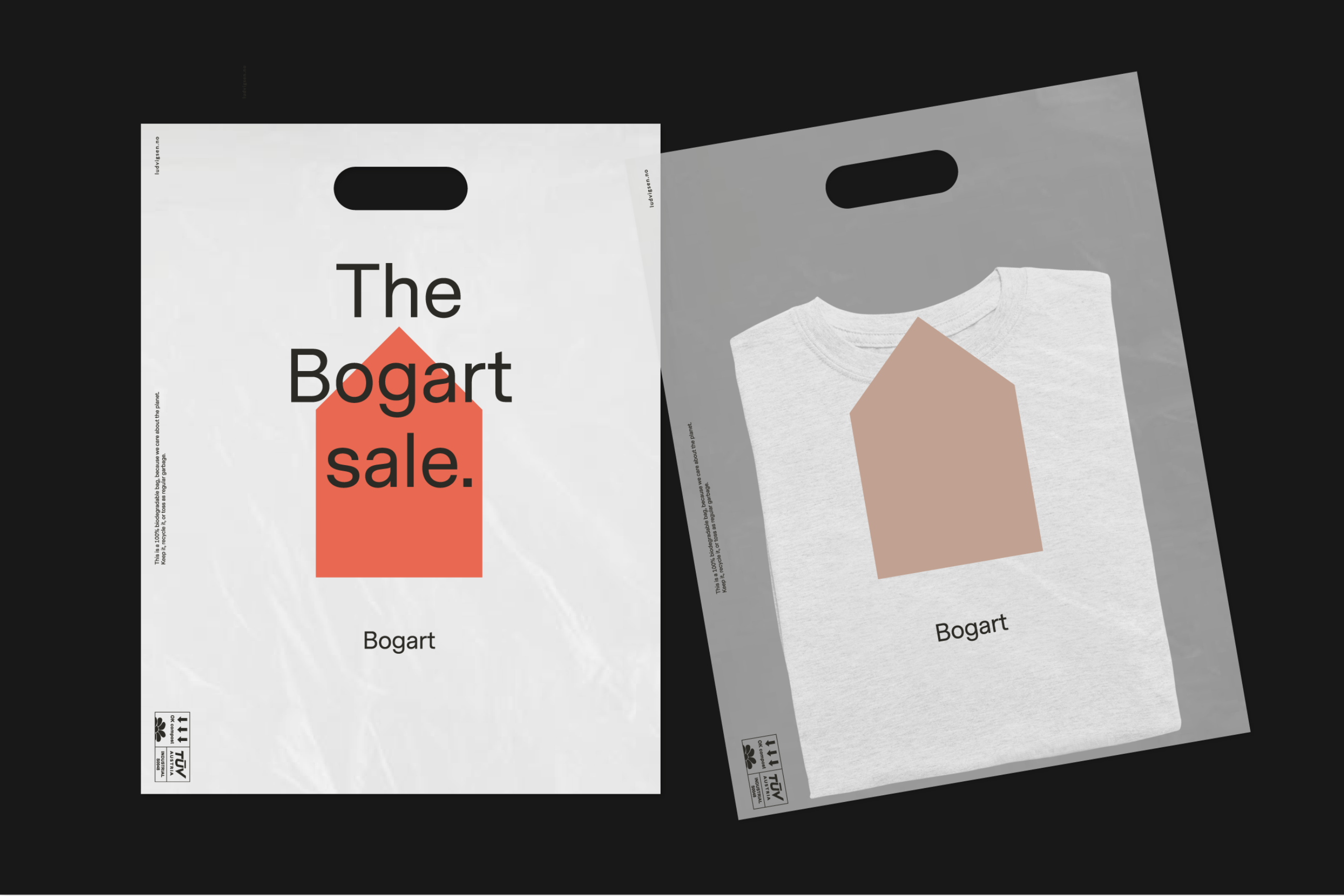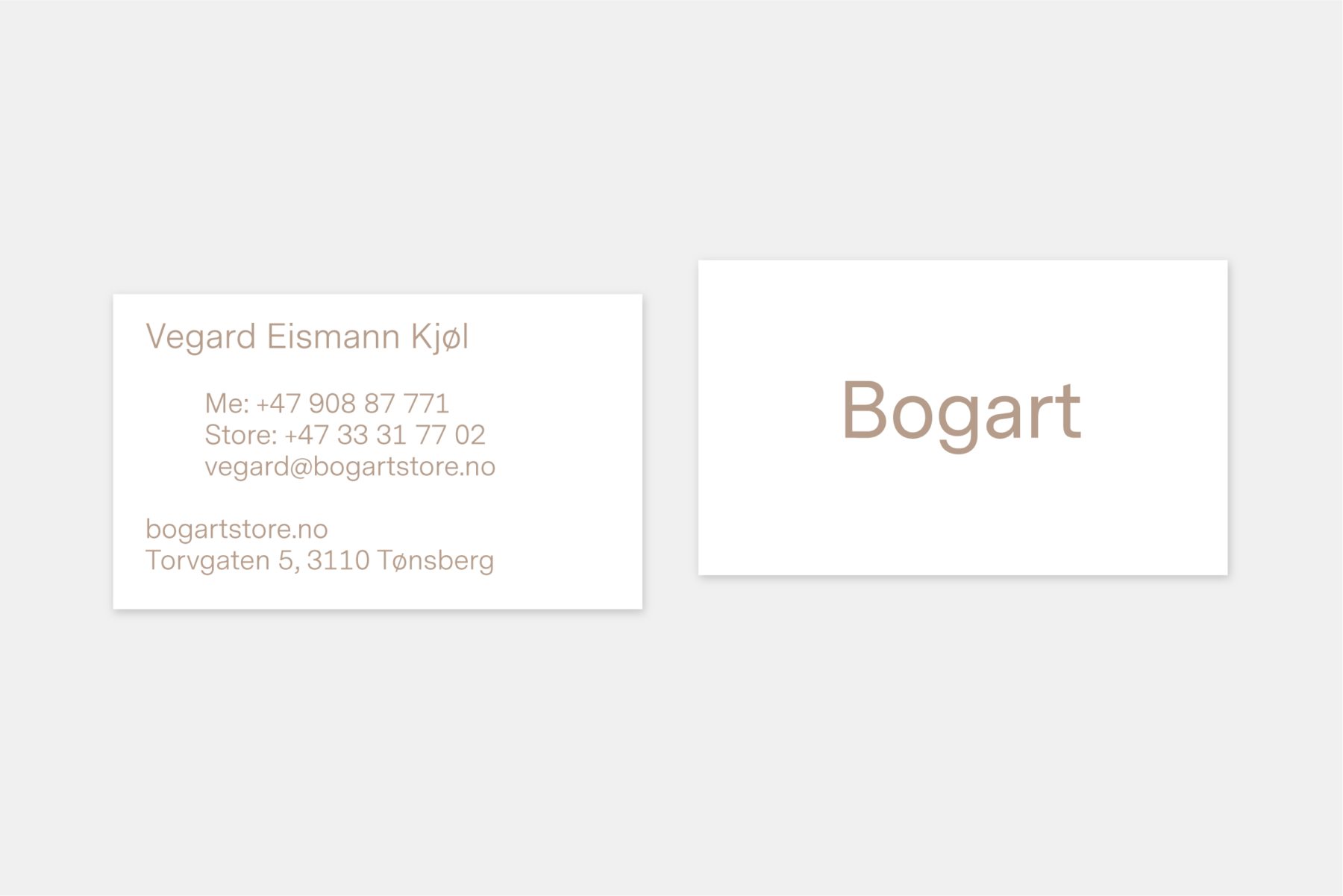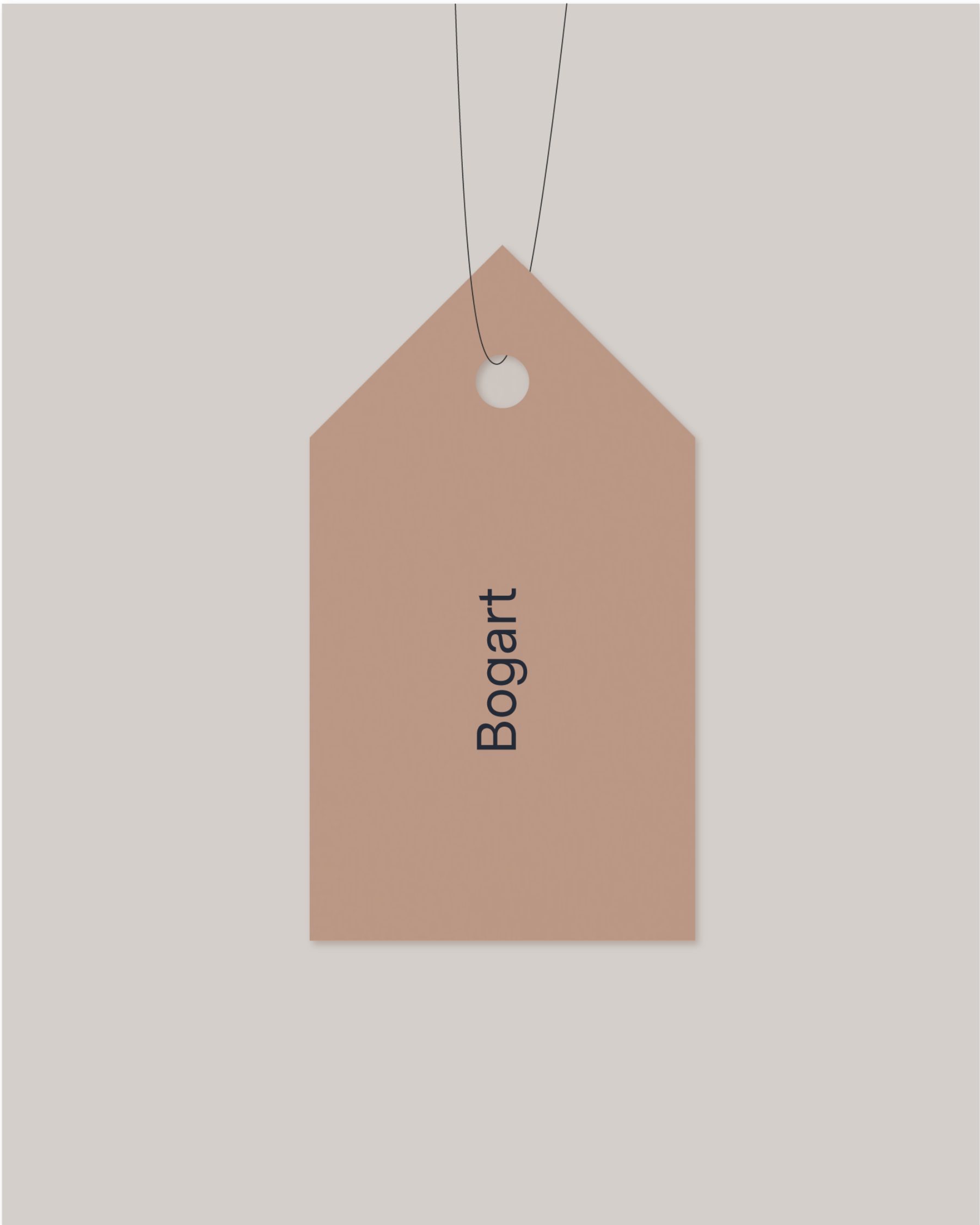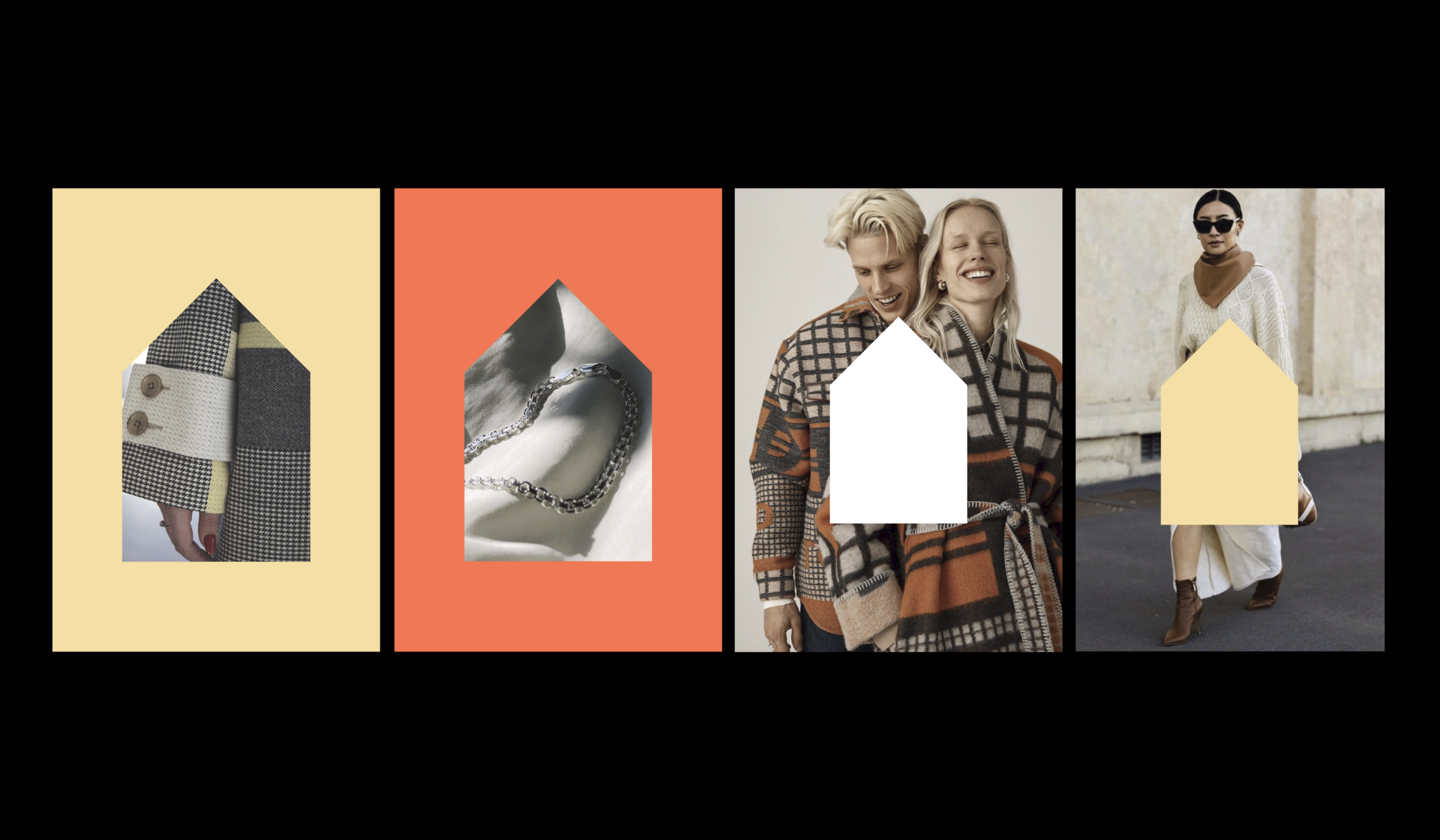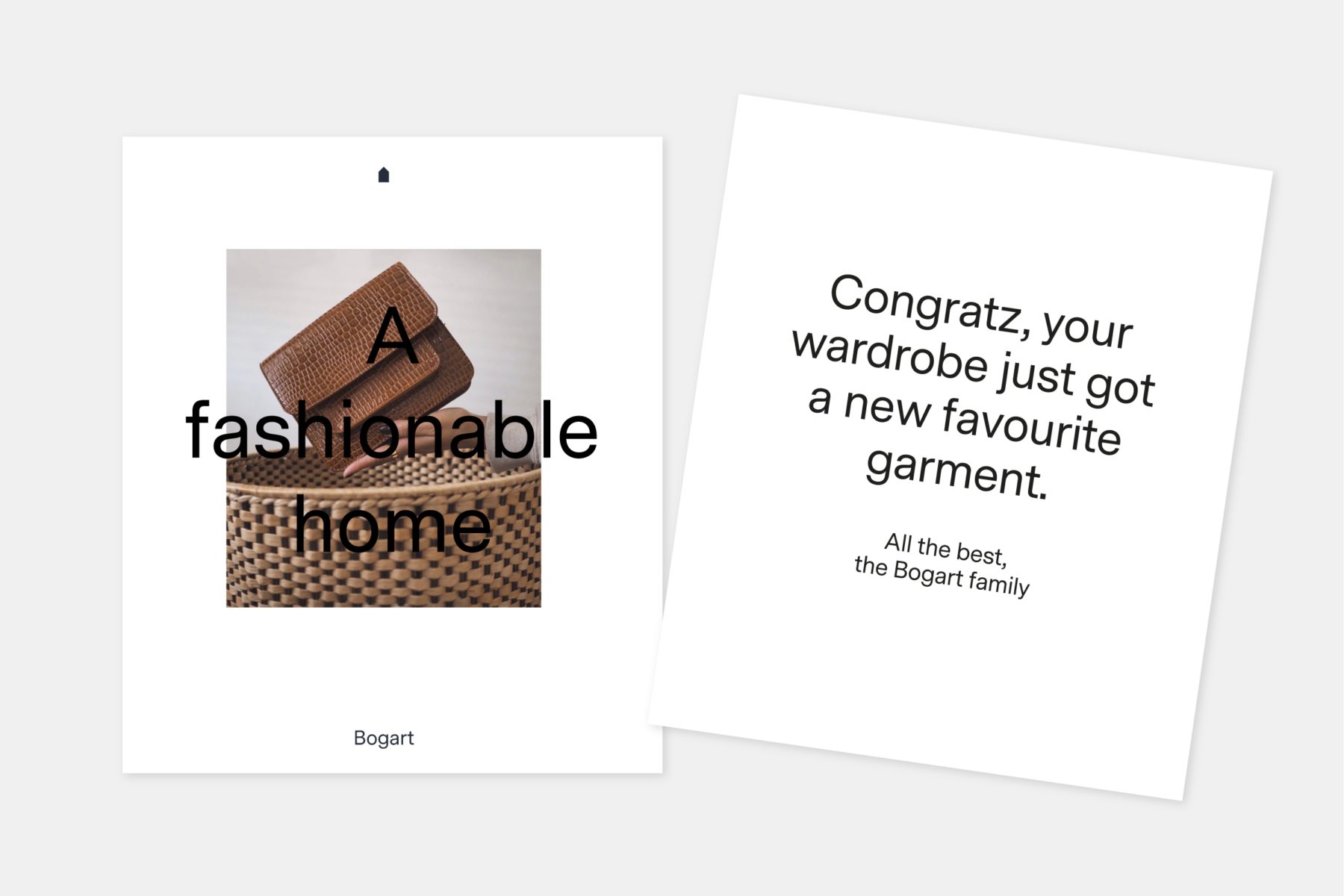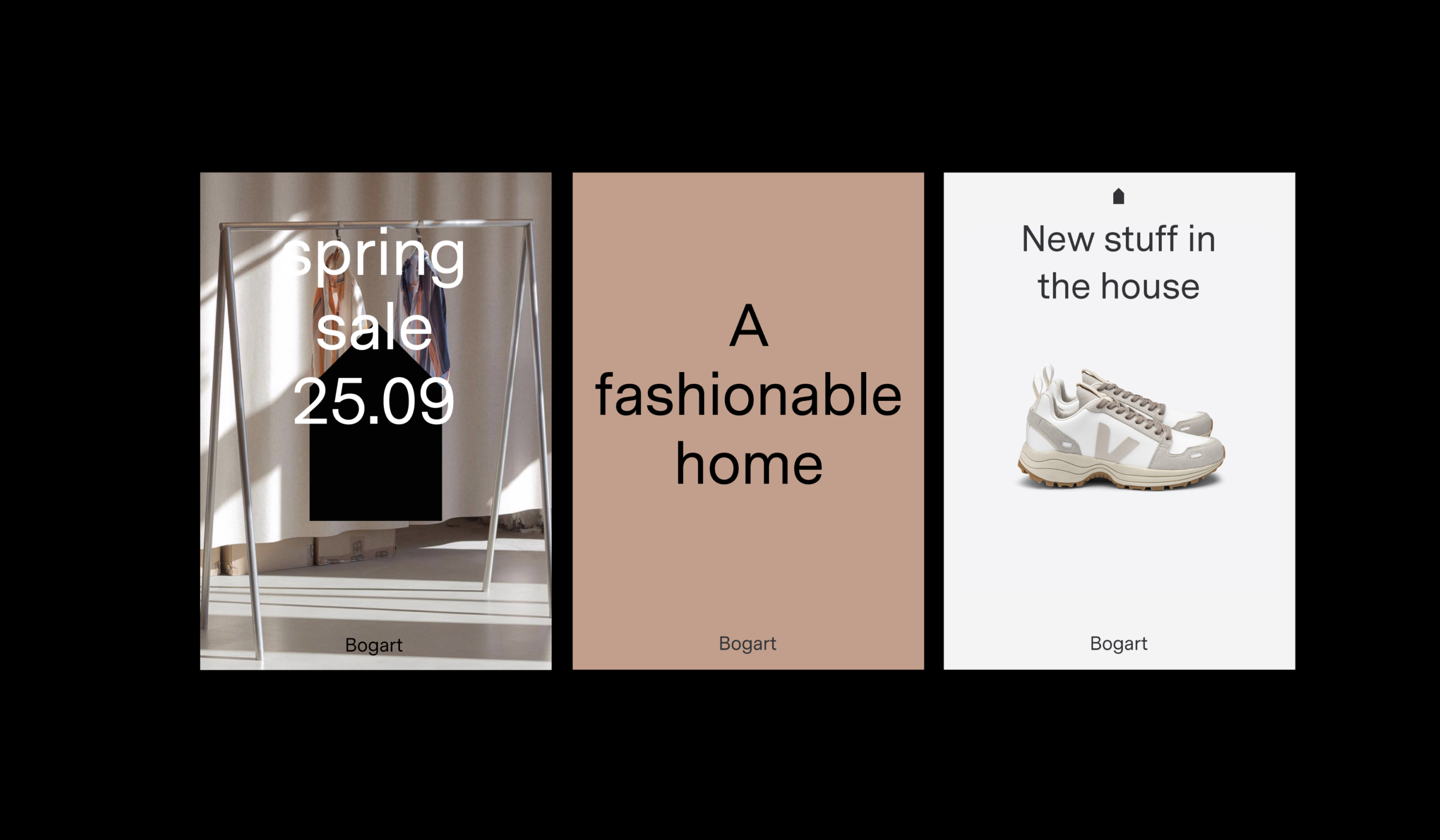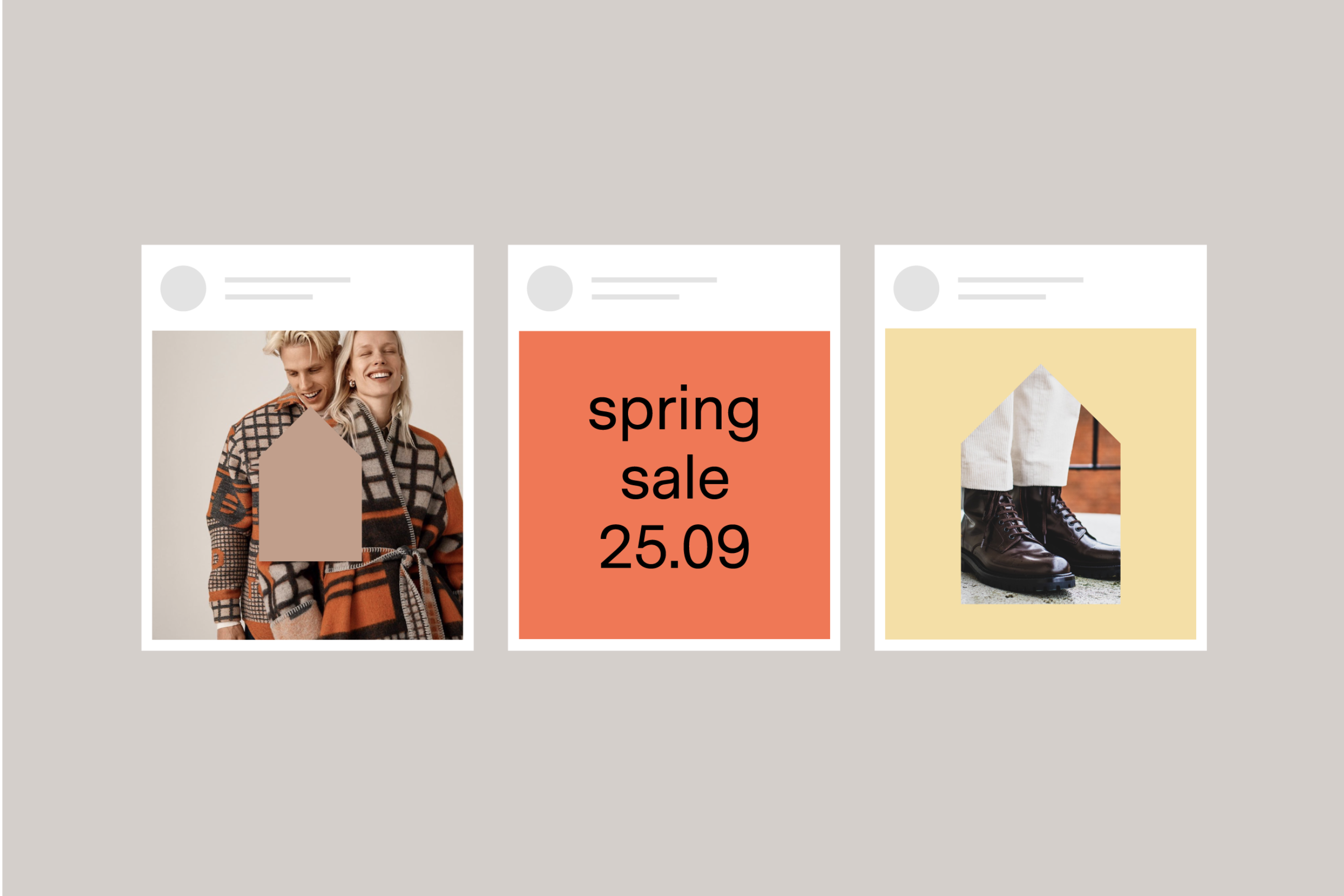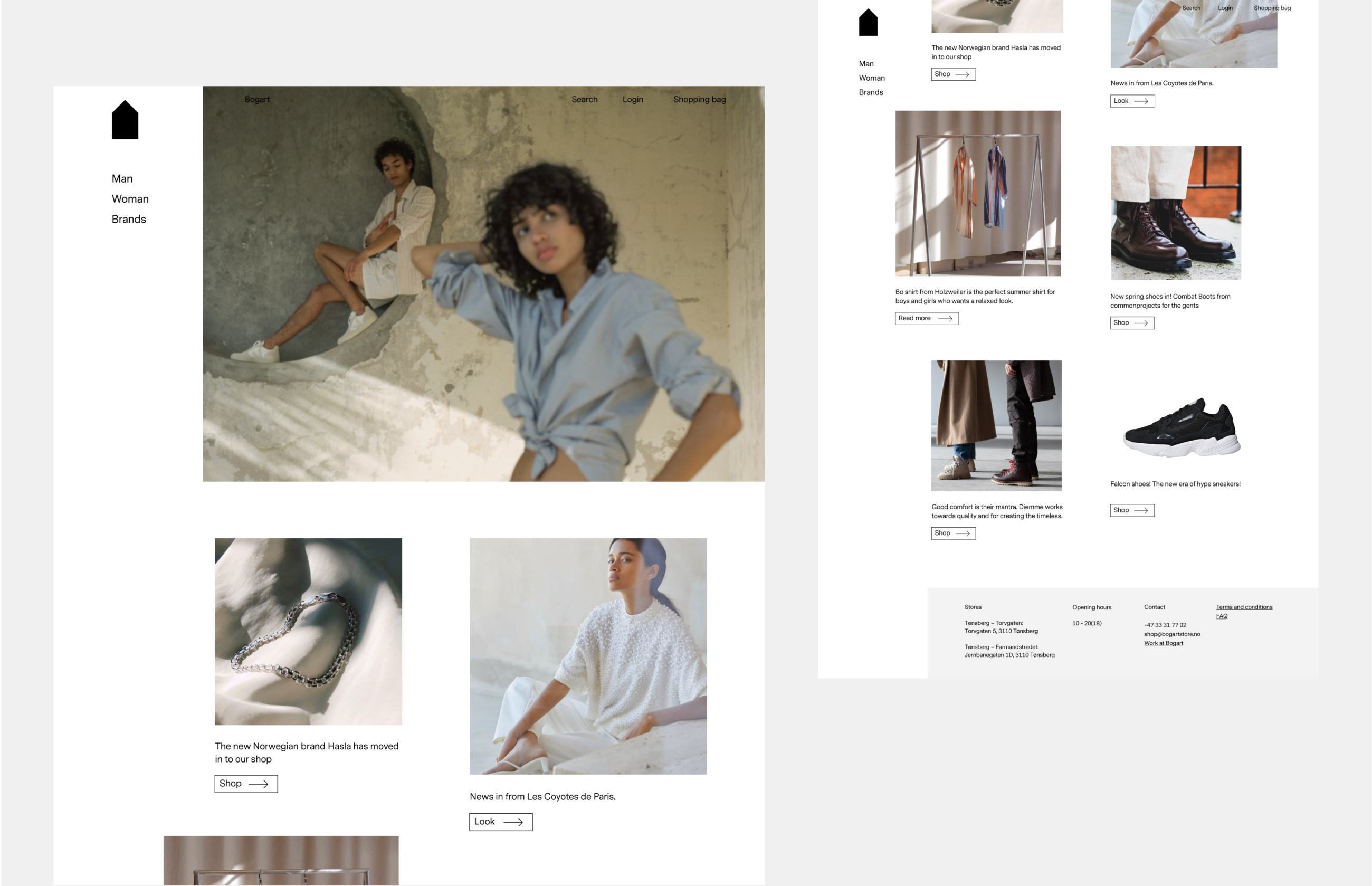 Come visit the store and see for yourself – there's no place like home.